Strike the Blood Vol. 5 (Manga) (Books)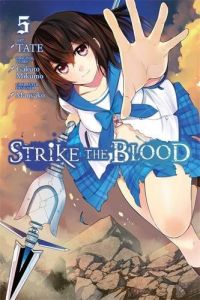 Manufacturer: Yen Press
Item Code: 0316361852
UPC: 9780316361859
Author: TATE
S.R.P.: $13.00
Request this item from your local retailer!

Ordinary takes on a whole new meaning on an island city jam-packed with supernatural individuals! One of last season's most popular anime franchises!

Asagi, Yukina, and Nagisa have been captured by the Black Death Emperor faction. Kojou and Sayaka go after them, breaking into the island they suspect of being the terrorists' base. But an ancient terror awaits them--the Nalakuvera. A new beast vassal stirs within the Fourth Primogenitor, but will Kojou's power be enough to save his friends?