Strike the Blood Vol. 4 (Manga) (Books)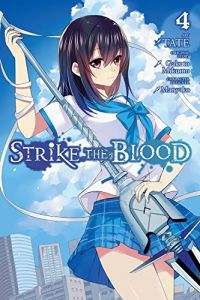 Manufacturer: Yen Press
Item Code: 0316396036
UPC: 9780316396035
Author: TATE
S.R.P.: $13.00
Request this item from your local retailer!

At the invitation of Dimitrie Vattler, emissary of the First Primogenitor, Kojou and Yukina attend a yacht party. Dimitrie's guardian has it in for Kojou, and as though that's not bad enough, the festivities turn serious when Kojou and Yukina discover a terrorist plot that threatens Itogami Island itself...