Asterisk War Vol. 2 (Manga) (The Academy City on the Water) (Books)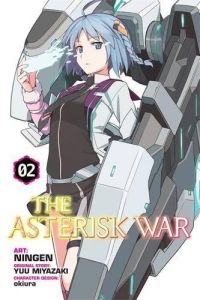 Manufacturer: Yen Press
Item Code: 0316398764
UPC: 9780316398763
Author: Yuu Miyazaki
S.R.P.: $13.00
Request this item from your local retailer!

The fight for glory and entertainment (?!) begins in Asterisk!

Having begun attending Seidoukan Academy--one of the six magical schools in the city known as the Asterisk--Ayato Amagiri begins the task he's truly there to accomplish: investigating the disappearance of his elder sister! He's given a powerful weapon that she once wielded, and it seems like he's on the right track. But when he and Julis are attacked in broad daylight by mysterious forces, it's clear his search isn't going to be as easy as he'd hoped...