Haruhi Chan Vol. 11 (Manga) (Books)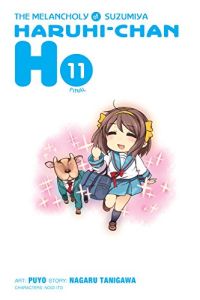 Manufacturer: Yen Press
Item Code: 0316414050
UPC: 9780316414050
Author: Nagaru Tanigawa, Noizi Ito, Gaku Tsugano
S.R.P.: $13.00
Request this item from your local retailer!

Huzzah! There are now eleven volumes of Haruhi gags!

Read the next installment of The Melancholy of Suzumiya Haruhi-chan by Nagaru Tanigawa!