Strike the Blood Vol. 6 (Manga) (Books)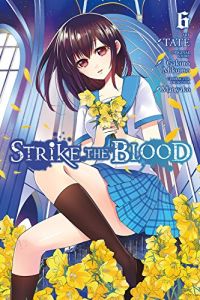 Manufacturer: Yen Press
Item Code: 0316466085
UPC: 9780316466080
Author: TATE
S.R.P.: $13.00
Request this item from your local retailer!

Yukina and Koujou are reunited once more and ready to take on the army of Nalakuvera! Will the strength of his new beast vassal allow the Fourth Primogenitor to reign supreme, or will the Black Death Emperor Front succeed in destroying Itogami City?