Asterisk War Vol. 4 (Manga) (The Academy City on the Water) (Books)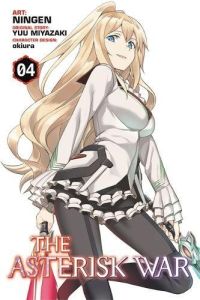 Manufacturer: Yen Press
Item Code: 0316471739
UPC: 9780316471732
Author: Yuu Miyazaki
S.R.P.: $13.00
Request this item from your local retailer!

Kirin Toudou is one of the top fighters at Seidoukan Academy despite her young age, but there's one enemy she cannot face--her controlling, abusive uncle! When Ayato steps in to help, has he only caused more damage!? And does he really have time for this as the Festa draws ever closer...?