Kakegurui Vol. 4: Compulsive Gambler (Manga) (Books)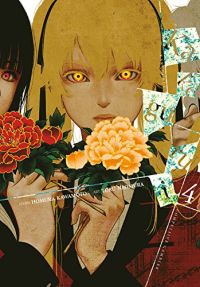 Manufacturer: Yen Press
Item Code: 0316480037
UPC: 9780316480031
Author: Homura Kawamoto
S.R.P.: $15.00
Request this item from your local retailer!

The Student Council President is away, and the rest of the council will play...

Yumemi Yumemite is a super popular idol who's a big hit in the indie scene. Not only is she a student at the Hyakkaou academy, but she's also a member of the student council?! How will Yumeko do in a gamble with an idol?