Strike the Blood Vol. 8 (Manga) (Books)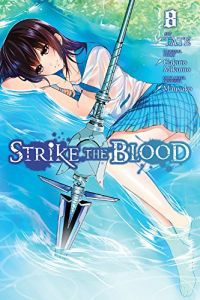 Manufacturer: Yen Press
Item Code: 0316562661
UPC: 9780316562669
Author: TATE
S.R.P.: $13.00
Request this item from your local retailer!

Kojou and Yukina help Natsuki Minamiya by trying to capture the "Masked" appearing in the skies above Itogami City, but one of the Masked turns out to be Yukina and Nagisa's friend-Kanon Kanase. When Kanon disappears, Kojou and Yukina go after her, but fall into a trap set by the mega-corp Magus Craft and find themselves abandoned on a deserted island...