Beauty is the Beast Vol. 3 (Manga) (Books)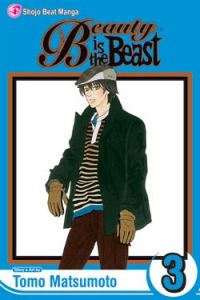 Manufacturer: Viz
Item Code: 1421503530
UPC: 9781421503530
Author: Tomo Matsumoto
S.R.P.: $8.99
Request this item from your local retailer!

When bubbly eleventh-grader Eimi Yamashita finds out that her parents are relocating for work, she decides to strike out on her own and move into a dormitory for girls. Little does Eimi suspect the exciting romantic adventures that await her there!

Bijo ga Yaju © Tomo Matsumoto 2002/HAKUSENSHA, INC.
Tracks