Naruto Vol. 19 (Manga) (Books)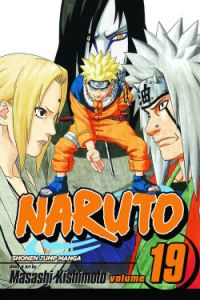 Manufacturer: Viz
Item Code: 1421516543
UPC: 9781421516547
Genre: Action
Author: Masashi Kishimoto
S.R.P.: $9.99
Request this item from your local retailer!

NARUTO © 1999 by Masashi Kishimoto/SHUEISHA Inc.

It's all-out shinobi war as Naruto, Tsunade, Jiraiya and Shizune take on Orochimaru and Kabuto in battle...with the final fate of Tsunade hanging on the outcome! Will her darkest fears finally become reality?!
Tracks