FullMetal Alchemist Vol. 22 (Manga) (Books)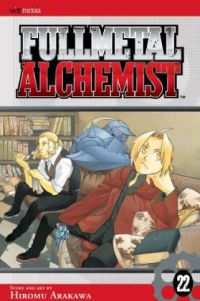 Manufacturer: Viz
Item Code: 1421534134
UPC: 9781421534138
Genre: Action/Drama
Author: Hiromu Arakawa
S.R.P.: $9.99
Request this item from your local retailer!

In the war between science and magic--the future of the world belongs to 2 brothers.

In an alchemical ritual gone wrong, Edward Elric lost his arm and his leg, and his brother Alphonse became nothing but a soul in a suit of armor. Equipped with mechanical "auto-mail" limbs, Edward becomes a state alchemist, seeking the one thing that can restore his and his brother's bodies...the legendary Philosopher's Stone.

Tracks