Pokemon: Genesect and the Legend Awakened (Manga) (Books)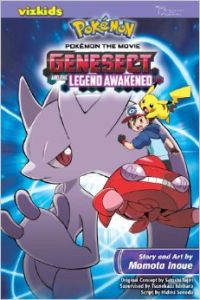 Manufacturer: Viz
Item Code: 1421568047
UPC: 9781421568041
S.R.P.: $9.99
Request this item from your local retailer!

After being gone for 300 million years, the Pok?mon Genesect reappears in the world! When they try to take over the home of other Pok?mon, Mewtwo engages them in a fierce battle! Will super speed be enoughto win this fight?
Tracks