Vocaloid: Rin-Chan Now! Vol. 3 (Manga) (Books)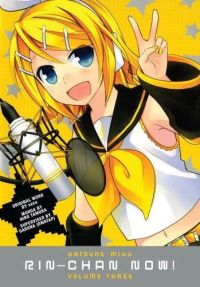 Manufacturer: Dark Horse
Item Code: 1506703151
UPC: 9781506703152
Author: Sezu
S.R.P.: $10.99
Request this item from your local retailer!

Spend the holidays with Vocaloid Kagamine Rin, as Rin-chan brings her own style to each special occasion, be it Halloween, Christmas, New Year's, or Valentine's Day! Based on the video with over 2.5 million combined views on NicoNico and YouTube, the Rin-Chan Now! manga is written, drawn and edited by the video creators!