Naruto Vol. 1 (Manga) (Books)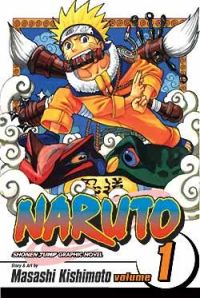 Restocked!: 4/20/2021

Manufacturer: Viz
Item Code: 1569319006
UPC: 9781569319000
Genre: Action
Author: Masashi Kishimoto
S.R.P.: $9.99
Request this item from your local retailer!

Naruto is a young ninja hopting to pass the difficult test to enter the Ninja Academy; deal with his rival, Konohamaru; and learn to get along with his new classmates, Sasuke and Sakura. Assigned to a three-person team, Naruto, Sasuke, and Sakura must survive a brutal test against their upper-level ninja instructor, Kakashi. Only two can pass -- will Naruto be one of them?
NARUTO © 1999 by MASASHI KISHIMOTO/SHUEISHA Inc.