Hot Gimmick Vol. 5 (Manga) (Books)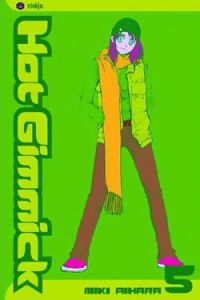 Manufacturer: Viz
Item Code: 1591161444
UPC: 9781591161448
Author: Miki Aihara
S.R.P.: $9.95
Request this item from your local retailer!

Increasingly attracted to her former "master" Ryoki, ourheroine Hatsumi asks him to a movie, but things get complicated (of course), when a jealous Ryoki starts to take umbrage at Hatsumi's relationship with her (adopted?) brother Shinogu, which looks suspiciously "too close for comfort" from what he has seen. Then Shinogu decides to take himself out of the picture by moving out of the house... All this and more in the latest volume of Hot Gimmick, one of the most talked-about new manga titles coming out of Japan!
HOT GIMMICK © 2001 Miki Aihara/Shogakukan, Inc.