Ninja Slayer Kills Vol. 4 (Manga) (Books)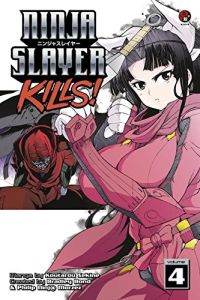 Manufacturer: Kodansha Comics
Item Code: 1632360896
UPC: 9781632360892
Author: Koutarou Sekine
S.R.P.: $10.99
Request this item from your local retailer!

In the cyberpunk metropolis of Neo Saitama, Kenji Fujikido is an average salaryman whose wife and children are suddenly assassinated. Tracking the murder back to a ninja, Fujikido trains to seek vengeance - initially on those who murdered his family, but ultimately on every ninja on the planet.