Fairy Tail: Fairy Girls Vol. 4 (Manga) (Books)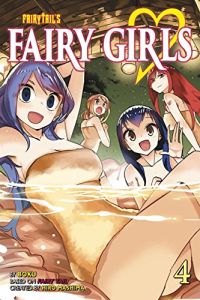 Manufacturer: Kodansha Comics
Item Code: 163236333X
UPC: 9781632363336
Author: Hiro Mashima
S.R.P.: $10.99
Request this item from your local retailer!

Erza, Lucy, Juvia, and Wendy stumble upon a group of four female ruffians trying to pass themselves off as genuine Fairy Tail wizards. As they untangle the impostors' plot (with time for a few laughs along the way), the underworld of Fiore is going to learn who the real ruffians are!