Fairy Tail Side Story Vol. 1: Twin Dragons of Sabertooth (Manga) (Books)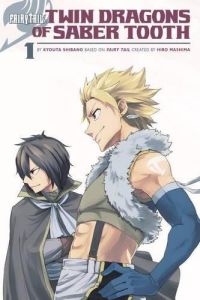 Manufacturer: Kodansha Comics
Item Code: 1632363593
UPC: 9781632363596
Author: Hiro Mashima
S.R.P.: $10.99
Request this item from your local retailer!

An argument over one of their companions splits the Twin Dragons up! But when Sting tries to take on the golems of Obstone Village on his own, he's left crushed, with his magic stolen. Could this job actually be a sinister trap set for Sting? And will Rogue forgive him and arrive in time to save his life?