Nekogahara Vol. 3 (Manga) (Books)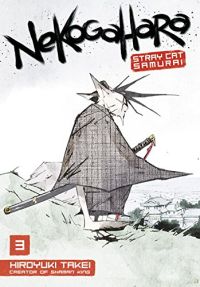 Manufacturer: Kodansha Comics
Item Code: 1632363976
UPC: 9781632363978
Author: Hiroyuki Takei
S.R.P.: $12.99
Request this item from your local retailer!

In medieval Japan, a bell hanging on the collar is a sign that a cat has a master. Norachiyo's bell hangs from his katana sheath, but he is nonetheless a stray--a ronin. This one-eyed cat samurai travels across a dishonest world, cutting through pretense and deception with his blade.