I, Otaku Vol. 2: Struggle in Akihabara (Manga) (Books)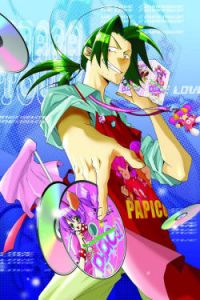 Manufacturer: Seven Seas
Item Code: 1933164913
UPC: 9781933164915
Author: Jiro Suzuki
S.R.P.: $9.99
Request this item from your local retailer!

Will Sota's girlfriend be able to save him from the clutches of Mano Takuro, the owner of the legendary collectibles shop, Otakudo Headquarters? Mano has been training Sota to become a true blue, two-dimension-only-loving otaku! The wheels on this non-stop gag train keep turning in this wacky second volume of the world's greatest otaku comic!
Tracks