Ninja Slayer Vol. 8 (Manga) (Books)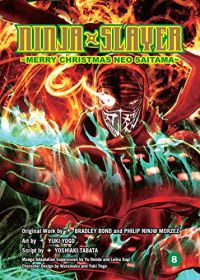 Manufacturer: Kodansha Comics
Item Code: 1945054158
UPC: 9781945054150
Author: Kotaro Sekine, Bradley Bond, Phillip N. Morzez
S.R.P.: $12.95
Request this item from your local retailer!

A futuristic sci-fi action tale of ninja on ninja warfare in the hard-knocks Tokyo suburb of Neo-Saitama. Rogue ninja, Ninja Slayer, fights criminals and other ninjas to maintain order in this lawless region of Japan.