Pokemon Adventures Collector's Edition Vol. 6 (Manga) (Books)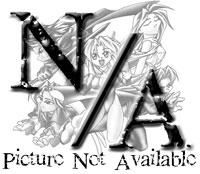 Street Date: TBA
Manufacturer: Viz
Item Code: 1974711269
UPC: 9781974711260
S.R.P.: $17.99
Request this item from your local retailer!

All your favorite Pok´┐1/2mon game characters jump out of the screen into the pages of this action-packed manga!A stylish new omnibus edition of the best-selling Pok´┐1/2mon Adventures manga, collecting all the original volumes of the series you know and love.Trainer Ruby must battle his scariest opponent yet´┐1/2his father! Meanwhile, Sapphire is having trouble getting in her quota of Gym battles. One Gym Leader wants to just hand her a badge without a proper fight, and another has been´┐1/2kidnapped?! Behind the scenes, it looks like Team Magma, with a little help from Team Aqua, might be the reason Ruby and Sapphire are on a losing streak!Collects the original Pok´┐1/2mon Adventures volumes 16, 17 & 18!