Sword Art Online Novel vol. 21 (Books)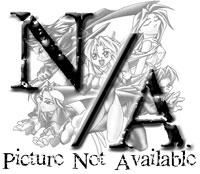 Street Date: TBA
Manufacturer: Yen Press
Item Code: 1975315952
UPC: 9781975315955
S.R.P.: $15.00
Request this item from your local retailer!

It's been a month since Kirito and Asuna returned from the Underworld. Together again with Alice, who managed to secure a life in the real world, it should've been happily ever after...But, as luck would have it, the three find themselves involved in a VRMMO by the name of Unital Ring, and all their stats have been reset to level one! It's time for Kirito to put his experience to the test in a genuine Survival MMO!