Sword Art Online Alternative Gun Gale Online Novel Vol. 8 (Books)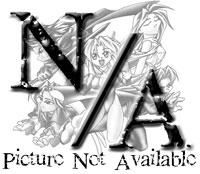 Street Date: TBA
Manufacturer: Yen Press
Item Code: 1975315979
UPC: 9781975315979
S.R.P.: $15.00
Request this item from your local retailer!

Llenn's stuck between a rock and a hard place! With a pesky marriage proposal on one side and her long-awaited rematch with SHINC on the other, the stakes are higher than ever in this fourth Squad Jam! The battle for first place--and Llenn's heart--continues!