Costume: Animals - Skunk Hooded Dress (M/L) (Apparel)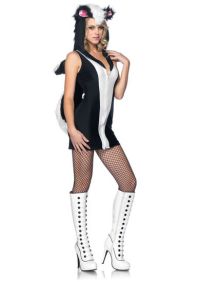 Manufacturer: Leg Avenue
Item Code: LA83878L
S.R.P.: $61.99
Request this item from your local retailer!

Note: This is for the one piece hooded dress with hood and bendable tail only. For hooded dress with a bendable tail, please pin it towards the top of the tail so it will not pull the dress too much.
Tracks