The Hunger Games Companion - The Unauthorized Guide to the Series (Books)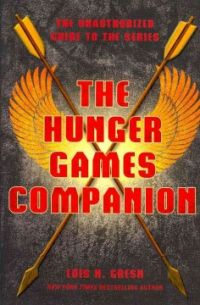 Manufacturer: St. Martins Griffin
Item Code: 0312617933
UPC: 9780312617936
Author: Lois H. Gresh
S.R.P.: $12.99
Request this item from your local retailer!

THE HUNGER GAMES COMPANION includes facts and insights into the main ideas and themes of the novels -- from the nature of evil to weaponry and rebellions to surviving the end of the world. I dig deep beneath the surface and offer opinions as to how the world has ended up in this hideous post-apocalyptic state; why Katniss agrees to be the Mockingjay, why she chooses Peeta, why she becomes intensely depressed, why she becomes addicted to morphling; why the Capitol is so evil, why the government lets their own people starve, why they send children into these deadly arenas, why they justify binge-eating and plastic surgery and fine clothing while letting everyone else die from grotesque torture. The book covers everything from the various type of muttations, including how they might be created in real life, to the poisons and medicines, the Avoxes, the hovercrafts, the Career Tributes; Thresh, Finnick, Plutarch Heavensbee, Haymitch, President Snow, Cato, Beetee, Johanna, Katniss' mother, Buttercup, Effie Trinket, Caesar Flickerman; and very interesting to me, the complex nature of the arenas themselves.
Tracks