That Time I Got Reincarnated as a Slime Novel Vol. 1 (Books)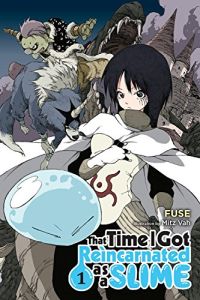 Manufacturer: Yen Press
Item Code: 0316414204
UPC: 9780316414203
Author: Fuse
S.R.P.: $14.00
Request this item from your local retailer!

Living alone and never having had a girlfriend, 37-year-old Satoru Mikami is dissatisfied with how his life has turned out. But after dying at the hands of a robber, he awakens to a fresh start in a new world...as a slime monster.