Kiniro Mosaic Vol. 2 (Manga) (Books)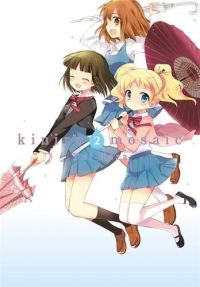 Manufacturer: Yen Press
Item Code: 0316433535
UPC: 9780316433532
Author: Yui Hara
S.R.P.: $17.00
Request this item from your local retailer!

While Alice and Karen have quickly gotten used to life in Japan thanks to the help of their friends, plenty of new experiences still await them--their first school festival, summer vacation, an unforgettable Japanese-style(?) Christmas party, and more! The girls are having the time of their lives in this comedy of cultural exchange, and with any luck, they might even remember to study for their exams too!