Death March to the Parallel World Rhapsody Vol. 2 (Manga) (Books)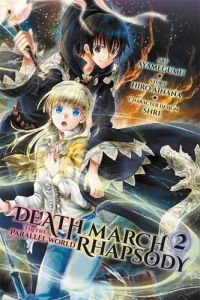 Manufacturer: Yen Press
Item Code: 0316469238
UPC: 9780316469234
Author: Hiro Ainana
S.R.P.: $13.00
Request this item from your local retailer!

Satou's caught in an underground labyrinth. Zena's also lost, and her only companions are three beast girls. Demons abound as Satou and Zena try to get to safety!