Dragons Rioting Vol. 7 (Manga) (Books)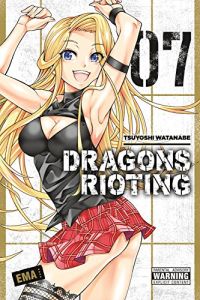 Manufacturer: Yen Press
Item Code: 0316470902
UPC: 9780316470902
Author: Tsuyoshi Watanabe
S.R.P.: $13.00
Request this item from your local retailer!

Rintaro declares that he's going to become one of the Dragons of Nangokuren High School, and to gain support he's running for student council president! His opponent isn't to be underestimated, however. Blond beauty Emma is practically treated like an idol, and her popularity might prove too big a hurdle for Rintaro!