Devil is a Part-Timer Novel Vol. 9 (Books)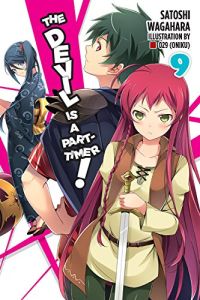 Restocked!: 2/7/2019
Manufacturer: Yen Press
Item Code: 0316474185
UPC: 9780316474184
Author: Satoshi Wagahara
S.R.P.: $14.00
Request this item from your local retailer!

Emi and Alas Ramus are trapped in Ente Isla. Will the demons be able to reunite with Emi? Find out in The Devil Is a Part-Timer!, volume nine!