Haruhi Vol. 3 (Manga) (Books)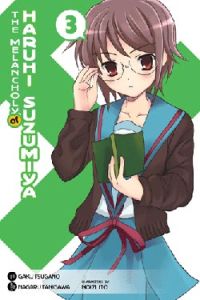 Manufacturer: Yen Press
Item Code: 0759529469
UPC: 9780759529465
Author: Nagaru Tanigawa, Noizi Ito, Gaku Tsugano
S.R.P.: $10.99
Request this item from your local retailer!

Welcome Japan's hottest property and the international phenomenon known as Haruhism. In her latest attempt to give the S.O.S. Birgade more public exposure. Haruhi signs the group up for the citywide baseball tournment.

Tracks