Comic Vol. 5 (Manga) (Books)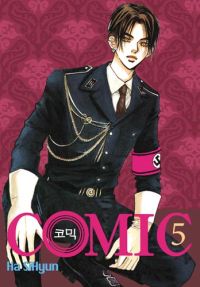 Manufacturer: Yen Press
Item Code: 0759530114
UPC: 9780759530119
Author: SiHyun Ha
S.R.P.: $10.99
Request this item from your local retailer!

Now that the Sangmoon Girl's High School has merged with Seomoon, the boy's high school, Patrick and Alice have found themselves in the same class, and with new romantic interests. Plus, Alice's prize teacher has transferred to Taiwan, leaving her inconsolable. With all these complications, will Alice be able to continue to work as Patrick's assistant, or will her rewards and good fortune end there?
Tracks