Beauty is the Beast Vol. 4 (Manga) (Books)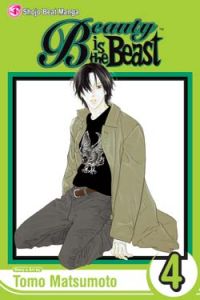 Manufacturer: Viz
Item Code: 1421503549
UPC: 9781421503547
Genre: N/A
Author: Matsumoto, Tomo
S.R.P.: $8.99
Request this item from your local retailer!

As winter sets in at the dorms and the boys hog all the electricity to heat their rooms, Shimonuki continues his quest to win Eimi's heart. She agrees to a date, but they both end up confessing to Wanibuchi. Because despite Wanibuchi's commitment to another woman, Eimi can't stop loving him. So what will she do if Wanibuchi goes through with his plans to move back to Mexico?

Bijo ga Yaju © Tomo Matsumoto 2002/HAKUSENSHA, INC.
Tracks