Aishiteruze Baby Vol. 4 (Manga) (Books)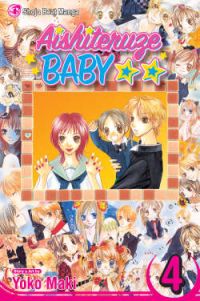 Manufacturer: Viz
Item Code: 1421505711
UPC: 9781421505718
Genre: N/A
Author: Maki, Yoko
S.R.P.: $8.99
Request this item from your local retailer!

Miki Sakashita, a 14-year-old girl who is a distant relative of Yuzuyu, shows up to take Yuzuyu from the Katakura family. When Kippei tries to stop her, Miki pulls out a knife! Miki has run away from home and agrees to stay with the Katakuras, but will Yuzuyu be safe around this violent and angry girl?

Aishiteruze Baby © Yoko Maki 2002/SHUEISHA Inc.
Tracks