Pokemon Adventures Vol. 10 (Manga) (Books)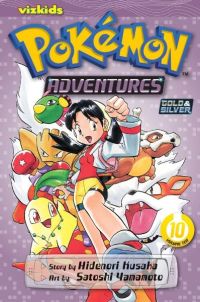 Manufacturer: Viz
Item Code: 1421530635
UPC: 9781421530635
Author: Hidenori Kusaka
S.R.P.: $9.99
Request this item from your local retailer!

A new adventure begins! In order to assist Professor Oak's research, a young Trainer, Crystal, hits the streets of Cherrygrove City with a new Pok?dex in hand! Her goal is to catch all kinds of Pok?mon! And what will happen when the Legendary Pok?mon Suicune has awakened?!