Vampire Knight Vol. 11 (Manga) (Books)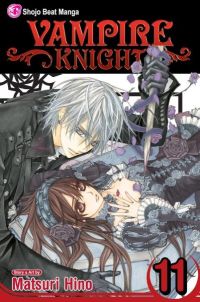 Manufacturer: Viz
Item Code: 1421537907
UPC: 9781421537900
Author: Matsuri Hino
S.R.P.: $9.99
Request this item from your local retailer!

The Night Class at Cross Academy has been abolished. Zero still attends the Day Class while carrying out his duties as a vampire hunter. Yuki now lives hidden away at the Kuran residence with Kaname, but can she embrace the life of a pureblood vampire?
Tracks