Seraph of the End Vol. 12 (Manga) (Books)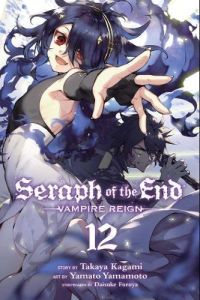 Manufacturer: Viz
Item Code: 1421594390
UPC: 9781421594392
Author: Takaya Kagami
S.R.P.: $9.99
Request this item from your local retailer!

Three months have passed since the invasion in Nagoya and Yuichiro, Mika and Shinoa Squad are all on the run from both the vampires and the humans! Just as they resolve to ask Krul Tepes for help, Ferid Bathory and Crowley Eusford intercept them with a suspicious proposal to become the group's new best friends, bringing with them a special hostage for good measure and the secret of the true purpose of the Seraph of the End project.