Behind the Scenes!! Vol. 4 (Manga) (Books)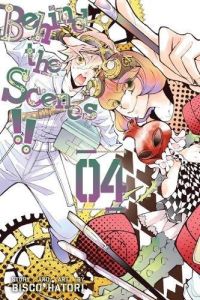 Manufacturer: Viz
Item Code: 1421595168
UPC: 9781421595160
Author: Bisco Hatori
S.R.P.: $9.99
Request this item from your local retailer!

Ranmaru Kurisu comes from a family of hardy, rough-and-tumble fisher folk, and he sticks out at home like a delicate, artistic sore thumb. It's given him a raging inferiority complex and a permanently pessimistic outlook. Now that he's in college, he's hoping to find a sense of belonging. But after a whole life of being left out, does he even know how to fit in?!