Artbook: Overwatch - Art of Overwatch (Books)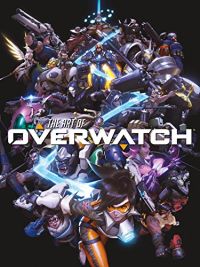 Street Date: 10/24/2017

Manufacturer: Dark Horse
Item Code: 1506703674
UPC: 9781506703671
Author: Blizzard
S.R.P.: $49.99
Request this item from your local retailer!

Overwatch has taken the world by storm, boasting millions of players and gaining critical acclaim. Now, in this beautiful hardcover, Blizzard Entertainment reveals the creative process behind one of the most popular FPS games of all time! Filled with never-before-seen art as well as commentary provided by the game's development team, this book is sure to please any Overwatch fan.


· Essential companion to the international best-selling game Overwatch!

· Introduction and commentary provided by the game's development team!

· Overwatch is a global phenomenon with 30 million players!

· Produced in close partnership with Blizzard Entertainment!

· Overwatch creation revealed!

· Behind-the-scenes look at your favorite characters!

· Never-before-seen artwork!