Peigenz Vol. 3 (Manga) (Books)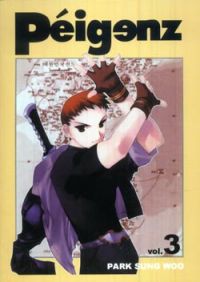 Manufacturer: Infinity Studios
Item Code: 1588990176
UPC: 9781588990174
Author: Park Sung Woo
S.R.P.: $9.95
Request this item from your local retailer!

With all the action going down in N.O.A. City, Peigenz field agents never can seem to get R & R. Soon after the Quasar incident, Peigenz receives an anonymous tip of an imminent heist attempt.
Who are these thieves to be, why are they after the relic, and what does all this have to do with Pairon? Join Jay and her crew as they're put in charge of security for this mysterious relic which could possibly change the future of mankind!
Tracks