Please Save My Earth Vol. 2 (Manga) (Books)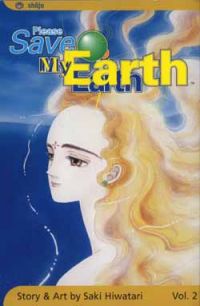 Manufacturer: Viz
Item Code: 1591161169
UPC: 9781591161165
Author: Saki Hiwatari
S.R.P.: $9.95
Request this item from your local retailer!

Isse has come up with a plan to try to find the other members of the moon team. Surprisingly, his ad in a creepy cult magazine pays off, and he and Alice meet Daisuke and Sakura, who also appear in the moon dreams. From these two, the others learn the truth about a tragic past that threatens their present and future.
Boku no Chikyuu wo Mamotte ? Saki Hiwatari 1990/HAKUSENSHA, Inc.
Tracks