Case Closed Vol. 2 (Manga) (Books)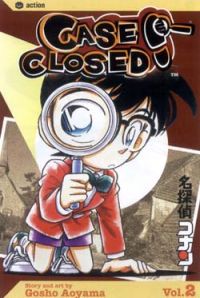 Manufacturer: Viz
Item Code: 1591165873
UPC: 9781591165873
Genre: Mystery
Author: Gosho Aoyama
S.R.P.: $9.95
Request this item from your local retailer!

Conan must contend with the murders of a man who burns to death while the prime suspect has the perfect alibi, he helps a seemingly sweet and innocent girl look for her missing father, and he still has time to explore a haunted house with some of his new friends from elementary school!
CASE CLOSED © 1994 Gosho Aoyama/Shogakukan, Inc.
Tracks