Jing: King of Bandits - Twilight Tales Vol. 2 (Manga) (Books)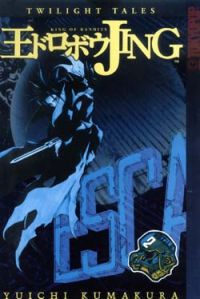 Manufacturer: Tokyo Pop
Item Code: 1591824702
UPC: 9781591824701
Author: Yuichi Kumakura
S.R.P.: $9.99
Request this item from your local retailer!

Rusty Nail is a city with an unusual motto: Give me your tired, your poor, your extra body parts! It's a town that specializes in providing spare limbs to those in need. Rusty Nail's biggest patron is the monstrous Bloody Caesar, a creature composed of more than 30 different people... with room leftover for a bit of Jing! While attempting to dodge Bloody Caesar's brutal attacks, will the King of Bandits find a helping hand in order to get out of this mess in one piece?
Tracks