XS Vol. 2: Angel Virus (Manga) (Books)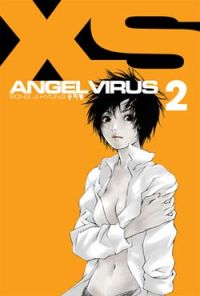 Manufacturer: Dark Horse
Item Code: 1593077572
UPC: 9781593077570
Author: S. Ji-Hyung
S.R.P.: $10.95
Request this item from your local retailer!

A gamer fantasy comes true! Unlocking a secret level unleashes a biomechanical virus and makes human hosts of skilled players, converting them from shut-in geeks to thuggish cool kids-Korean gangsters on motorbikes terrorizing the streets! But the virus has a secret agenda, one that spans the globe on the hunt for the most powerful "hybrid" humans, other kids with viral identities hidden in their brains.

This is the story of Chang and Mina, a couple of high school teens who like pop music, skateboarding, and movies. But lately they've had run-ins with violent attackers, and what are these robotic voices in their heads?
Tracks