Sense and Sexuality (Yaoi Manga) (Books)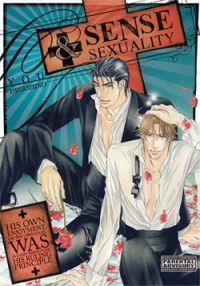 Manufacturer: Media Blasters
Item Code: 1598833987
UPC: 9781598833980
S.R.P.: $11.99
Request this item from your local retailer!

It's not easy drawing Dojin manga to make money on the side, and that's exactly what Najimi is learning...and she's not alone. There are literally thousands of artists trying to make a buck, and many of them suck just as bad as Najimi. Enter Kaneru - a rival artist who's so deluded, she thinks she's better than Najimi...unfortunately she's awful too. They have to find a way to bring attention to their books...but what could possibly draw the Otaku in?
Tracks