Emperor's Castle Vol. 2 (Manga) (Books)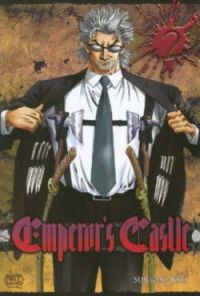 Manufacturer: Netcomics
Item Code: 1600090583
UPC: 9781600090585
Author: Sungmo Kim
S.R.P.: $9.99
Request this item from your local retailer!

Chunhoo rescues his son Sukgi from his death sentence only to discover that the decades have finally caught up with him. His son despises him for his mother's fate and all the lost years. Chunhoo reveals to him the secret story of how he learned Shi-Nan-Joo. He tells of the tragic fate of his martial arts master Yoshi and the hunt for the mysterious enemy that took his eye, a masked man with no name or trail who wields the power to defeat Shi-Nan-Joo. Meanwhile, the warden of Sukgi's prison lets loose the Blood Demon Guh-Ryong, his deadliest prisoner, to avenge the shame of Sukgi's escape. Stunned by the loss of the Kito Brothers, the Imperial household of Japan contracts the two deadliest fighters in Japan to hunt down father and son and slay them where they stand. With new enemies on their trail, Chunhoo and Sukgi hide in the red light districts of the outer provinces of Korea, a cesspool of forbidden carnal pleasures. But, the strength of the Nihon Saikono Warrior can't be hidden for long, even so far away from the cities, and Chunhoo must choose between keeping his secret and saving the life of the son who hates him.
Tracks