Courtney Crumrin Vol. 2: The Coven of Mystics (TP) (Books)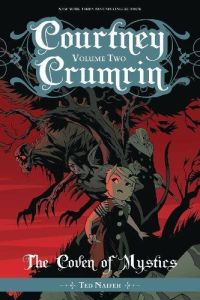 Manufacturer: Oni Press
Item Code: 1620104636
UPC: 9781620104637
Author: Ted Naifeh
S.R.P.: $12.99
Request this item from your local retailer!

Courtney Crumrin has learned a lot about magic after moving in with her great uncle Aloysius, and her education is far from over. Enter the Coven of Mystics, Hillsborough's mystical council, who ensure witches and wizards don't abuse their powers. Though sometimes things fall out of their jurisdiction... and when a night creature is blamed for crimes against the community, they'll do everything in their power to see justice done. Only one problem―the creature is innocent. But can Courtney find the real culprit before the Coven intervenes?