LDK Vol. 10 (Manga) (Books)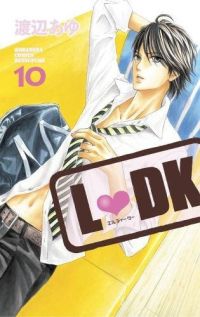 Manufacturer: Kodansha Comics
Item Code: 1632361639
UPC: 9781632361639
Author: Ayu Watanabe
S.R.P.: $10.99
Request this item from your local retailer!

Shusei is the most handsome and popular boy at his high school--and he's turned down almost every girl there, including Aoi's best friend. But when his apartment catches fire, he has to move in with his neighbor: Aoi! What will these unwilling roommates become to each other when forced to share an LDK?