Hate To Love You Vol. 1 (Manga) (Books)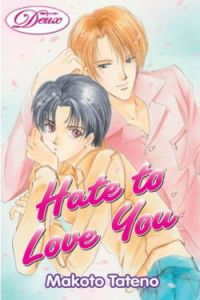 Manufacturer: Aurora Publishing
Item Code: 1934496014
UPC: 9781934496015
Author: Makoto Tateno
S.R.P.: $12.95
Request this item from your local retailer!

The Konoe and Kagetsu families have been fighting like cats and dogs for generations. Masaya Konoe and Yuma Kagetsu attend the same elite high school and are known to all as arch rivals, but do they really hate each other? Masaya still cherishes a childhood memory of a time when Yuma shared a "treasure" with him. Now they share a secret attraction. Can they hide their passion? Burning desire has a way of erupting into flames!
Tracks